MISTER OCEAN - THE COMPETITION
ABOUT - A-Z INDEX - CONTACTS - FOUNDATION - HOME - REGISTER
MAKING IT COUNT - If you love marine life and would like to speak about it, tour the UK and share your thoughts, this is the competition for you.
The "Mister Ocean" (Mr Ocean) competition is a chance to show that you care about the marine environment and that you are prepared to do something about it.
The winner of the Mr Ocean semi-final will compete against the winner of the Miss Ocean competition in a final for the title and the crown. A cash prize and all expenses paid for the UK Ocean Tour awaits the champion of the sea. The winner will be decided on the following:
1. You must be over 18 and under 60 to be able to cope with challenging tour conditions, unless you are particularly fit..
2. You must be able to swim and if necessary demonstrate other water skills during the tour.
3. You will be asked about ocean pollution, how this might affect food for a sustainable future for the blue economy and your thoughts about ways to help prevent the situation getting worse. You should be able to answer general knowledge questions about these subjects.
4. You will be required to give a short presentation about 4 - 6 minutes long about plastic ocean pollution and food packaging.
5. Additional points will be awarded for inventive ways to re-use plastic, the emphasis being on single use plastic. If you make anything out of plastic to demonstrate your creativity, such as an item of clothing, lampshade, or anything at all; that will score you additional points.
There will be a cash prize for the winner of the Mr Ocean crown, with expenses paid for attendance at events, including travel and accommodation. The amount for the cash prize will be announced when the competition is declared open in 2018.
MISTER V MISS
Mister Ocean will compete with the winner of the Miss Ocean competition in a final round. In the event of a tie there will be a sudden death round unless (in the opinion of the judges) the candidates are evenly matched and it would be unfair to eliminate either one of them. In such a case, both winners will be required to attend the 2018 season of ocean awareness events all expenses paid.
REGISTRATION
The first stage is to register your interest by simply sending us an email, telling us why you would like to win this competition, a pilot mock-up of which will be held in 2018 to help refine a format for our partners.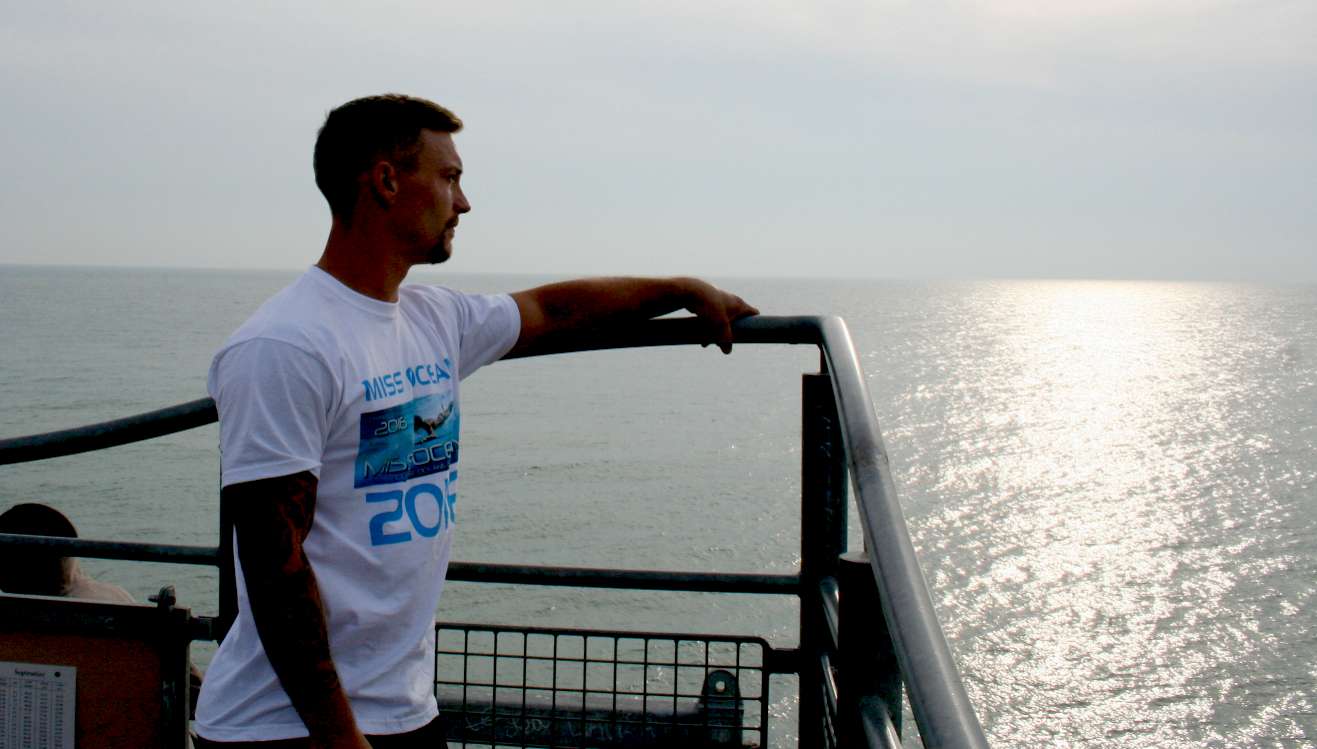 MISTER OCEAN - Is a competition for men who care about our oceans and want to help make a difference.
Copyright © Cleaner Oceans Foundation Ltd (COFL) (Company No: 4674774) 2018. Ocean Suite, BN271RF, United Kingdom.